Skip to content
How to Land Multiple Job Offers in Finland – A Marketer's Journey
If you live in Finland and especially if you're a foreigner looking for a job, it's very likely you've had a chance to feel the bitter taste of job seeking process.
And no, it's not always because you weren't the most skilled and experienced candidate. Oftentimes we hear that the whole Finnish society is based on trust and this is true when it comes to recruitment processes. Candidates recommended by someone inside the company or ones who are already known to the company have better chances of getting a job.
Think for yourself, would you rather hire someone who applied through an open application or someone who's been praised by industry thought leaders and your colleagues?
Since we at Agile Search meet and work with lots of quality and enthusiastic candidates, we were very happy to hear from Raghunath Koduvayur, Head of Strategic Marketing at Tieto, who just switched to a corporate career from entrepreneurship and how he got multiple offers in his few weeks of his job search (5 weeks and 5 offers received).
We're bringing you an interesting and insightful interview that can possibly help you optimize your job search process and help you get a job you deserve.
Thank you for taking time to talk to us, Raghunath! Could you tell us a bit more about your background and professional experience?
I'm from India and that's where my story started. I graduated in computer engineering, hold an MBA from XLRI India, and an executive marketing certification from INSEAD France. In 2007 I joined Nokia in India directly after MBA, and was there (and with Microsoft) until 2014.
Started my career in HR, and then switched to marketing back in 2009. I had a chance to lead product marketing of several Lumia products and also moved to a presales role in Hong Kong, for Microsoft Asia Pacific.
A career with Nokia/Microsoft was very steady and highly successful for me and all the career moves that I made were internal. In 2014 I quit my job and decided to embark on my own startup adventure. So, technically this year 2016 was the first time I had to go out and find a job for myself. A new territory after 10 years of good career.
Getting in Touch With Startup World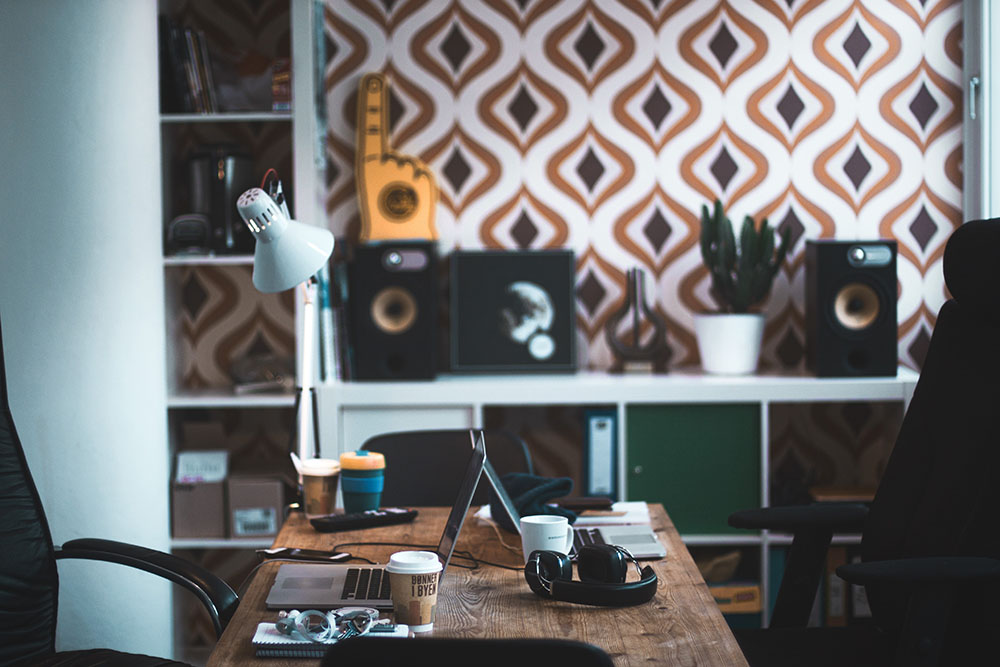 What happened when you quit your job? How did you adapt to the whole new working environment?
Having spent about 10 years with large organizations I wanted to explore the startup world and build a business from scratch. I understood that I had few ideas, but I was also new in this startup world. So I decided to give something back to few startups and joined an exciting Finnish startup Almondella and worked for 4 months pro bono as a marketing advisor.
During that time, I also was thinking of a problem that we all face – grocery shopping. So I thought "Why don't I create a solution with my own startup?" and that is how the idea of Shoppire was born.
This startup operated both in Finland and in India and we were also selected for startup leadership program. At the same time I was a board member of Aaliya Trading and a founding member of Go International startup. So, I found myself in the thick of action with startups and advising entrepreneurs.
Earlier this spring, we decided to license and exit the operations of the startup and I wanted something more dynamic, faster and better in Finland.
How does a marketer look for a job?
How did you go from being someone who was active in startups to start your job seeking process?
When I decided that I wanted something different, I also realized that I had no idea about the job hunting process. Having worked for several years, and also having hired several people myself, I knew the process, but I didn't like the idea of applying online and praying for a job. Yes, it works for a lot of people, but I wasn't one to follow that process.
So as first step I wanted to learn the nuances of Finnish job market and also let my network know that I was available for opportunities. Remember, everyone knew that we had a decent run with the startup and were happy with it. So my first task was to get the word out that I am again available for opportunities.
In parallel, I also started working on my CV. It's fair to say that I had my first decent draft after 2 weeks, and from feedback from at least 15 friends who are business leaders (Directors and VPs in companies) in Finland/Sweden and executive recruiters. Typically the people who'll most likely hire my profile within companies.
And then?
Being a marketer, let me use a marketing analogy on how I planned my job seeking process:
I divided my network into 3, and had dedicated plans for each of them:
Existing (Own friends, ex-colleagues, Linkedin network)
Earned (Friends of friends, people I met in events, customers, agencies)
Bought (Advertisements, Linkedin premium)
A great contribution to this was the fact that I was invited to HRUnconference, and few college events as a speaker and met several great recruiters there. That's where I also met Agile Search recruiters for the first time. Let's say that was my earned network that also played a key role in the job search.
Bought network seems like something not many job seekers pay attention to. Could you give us more details and perhaps some numbers?
I created few engaging ads and invested some money into LinkedIn ads and targeted them to VPs, and C-level executives CEOs, CMOs, CTOs and alike within Finland and Sweden.
Here you can see examples of the ads as well as the background of campaigns I was running. Imagine you are hiring a business leader, you see a good CV and also see an engaging ad. There is more likelihood of discussing that opportunity with that person over others.
I spent about 50$ for 20K ad impressions, many of which converted to profile views and blog views. The idea here is to stay relevant as a prospective hire.
How did you make sure your CV and online presence were aligned with what you were looking for?
As said, prior to sharing my CV anywhere, I ran it through people I trust, senior leaders and people I worked with. I spent 2 weeks only doing this. I made it very clear both in my CV and the ads what I was looking for.
Reaching out to some recruiters was the best thing I did. It was a reality check and one of them had a good point and told me my CV looked like every other CV from Nokia/Microsoft.
Another feedback I got was that my CV wasn't adapted to the local job market and it was too "americanized". Needless to say, before asking for feedback I was confident that my CV was really good. This feedback was eye-opening and helped me correct things.
Going An Extra Mile
Starting May, I set a goal for myself to meet and reconnect with 3 people every single day, over a coffee or lunch. These meetings were not to ask for a job, but to understand the market a bit better, deepen my connections. And if I would meet with my ex Nokia colleagues, I would ask them about challenges they had after leaving the company.
Getting a job based on my functional knowledge or the value that I can add wasn't the challenge, getting it in Finland was. And it was clear- I needed to make my profile stand out from the rest and be relevant for Finland hiring managers.
So, I also decided to compliment my skills with reputed certifications like Google AdWords, Hubspot and Google Analytics. I already had the knowledge and used most of it in my marketing campaigns, it was a matter of getting the certifications. One more addition to strengthen the profile.
Has it been expensive for you to meet 3 people every day, considering you didn't have a full time job at that time?
If you mean, time? Then I actually learned a lot from these meetings and sharpened my industry knowledge and Finland business environment. If you are saying financially, then it is a very minor investment that will pay itself off within weeks. One will really be surprised at the amount of help that is available around us. You just need to ask for it.
After these meetings, actually there were several doors that opened up that I didn't even know existed. Word spread that Raghu was again looking for and I guess, I was lucky with that.
We kept this standard but very much useful question for the end- Is there something you would recommend to people who are at the moment looking for a job and not finding it?
I had my startup, board role, but still was uncomfortable not knowing what I will do as a job. Although it was only few weeks, but still different. So I can only empathize with everyone who has to go through this tough journey for a longer time.
First suggestion is to keep yourself busy in the right way. Go to different events organized in Helsinki region in different startup spaces. If you can – working pro bono to showcase your skills and expertise is highly recommended.
Give your best, don't be mediocre. Brand yourself, meet people you know, the more people you meet, the more people will have you on top of their mind if some opportunity comes up and more importantly you learn from these meetings.
I know it's an exhausting journey and it's easy to say, but keep yourself mentally strong, try to disconnect from refreshing LinkedIn jobs all the time and stressing about recruitment processes.
No point in applying to 20 irrelevant jobs everyday, but better to apply one very relevant one, with all the research, personal connections per week. This number can vary, say in US or Indian context.
And don't look for a job, ask for an opportunity that you can add value to. Go the extra mile and maybe even create a demo/designs or sample marketing campaign before you even apply for that job. That's the best way to landing your next opportunity. Good luck with the search!
Happy to discuss or help over Twitter @MarketingRags or over mail at Raghunath.koduvayur@outlook.com.
The interview was published on Agile Search media platform in 2016. https://agilesearch.io/landing-multiple-job-offers-in-finland/